In-House Equipment Overview.
We believe our inventory of equipment is one of our facility's strongest assets and clearly distinguishes Noho Productions from other rental studio facilities. You'll find the equipment wall in each studio a time saver, eliminating many trips to the equipment room. However, when you are faced with a challenging situation, you'll find our equipment room loaded with the equipment you'll need to get the job done. You'll find our camera inventory (large format to 35mm) thorough with a large selection of lenses. Our digital equipment is state-of-the-art, including the latest digital backs and computer equipment. (As new digital backs are released on to the marketplace, we are among the first to stock them.) And you'll find our assortment of lighting equipment and accessories very thorough with a special emphasis on the needs of a still life set. Please remember that all studio options (A, B, and C) are flat rates which include access to our entire equipment room at no additional charge.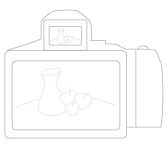 We have an extensive inventory of the finest digital equipment available today. We have seven medium format digital backs in house: Phase One IQ250, IQ260 and IQ280. Each back will fit on our Hasselblad H system cameras and Sinar view cameras. We stock both the Phase One Flex Adapter and the Kapture Group sliding adapter. And we have a large inventory of Schneider Digitar lenses, including macros. More...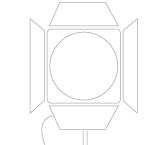 You'll find our lighting and grip inventory very extensive, including a variety of specialized equipment and tools selected with the needs of the still life photographer in mind. Our inventory of Profoto Pro-7 flash equipment is deep, including many of the specialized light shaping accessories such as: ProBoxes, Pro ZoomSpots, Pro MultiSpots, Pro FresnelSpots, Pro StripLights, Pro HardBoxes, and more. More...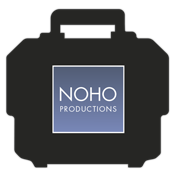 Shooting on location? Take Noho with you.